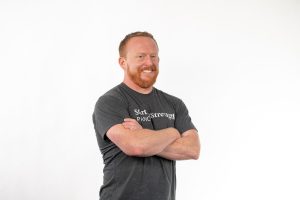 Inspired by the Starting Strength Model and disappointed by other approaches to strength training, Jacob Thias began training with the coaches at Starting Strength Dallas in June of 2020. His previous athletic experience includes cross country running, soccer, krav maga, and collegiate rugby, the physicality of which taught him the value of strength. After spending half a year as a client at Starting Strength Dallas, Jacob began his coaching internship and education to become a Starting Strength Coach. In July 2022, he earned his SSC. Jacob trains and coaches at Starting Strength Plano where he works with a varied community of clients from masters lifters to college students.
Personal training at Starting Strength Plano
Intro sessions to learn the lifts
One-on-one coaching in a small group format
Semi-private coaching
Starting Strength Gyms Online Coaching
Customized programming
Remote coaching for each of your lifts
Get stronger or get a full refund
$225/month — No contracts. No fees. Cancel anytime.
Online Coaching Membership Includes:
TrueCoach Access - Communicate with your coach, access your programming, and upload videos for form checks
Dedicated Attention - Feedback on your lifts to ensure safe and effective technique
Individual Programming - Each trainee gets individualized programming to maximize progress
Nutrition Advice - General nutrition recommendations to help you achieve your goals
Instructional Videos - To help you perform the lifts in line with the Starting Strength model
World-Class Coaches - The Starting Strength Coach certification is the most advanced in the industry
Community - Online trainees are welcome to join Starting Strength Gym member events
Fair Policies - We don't do what other online coaching services do - no contracts, no hidden fees
Schedule a free phone consultation to discuss your training goals with a member of our Online Coaching team