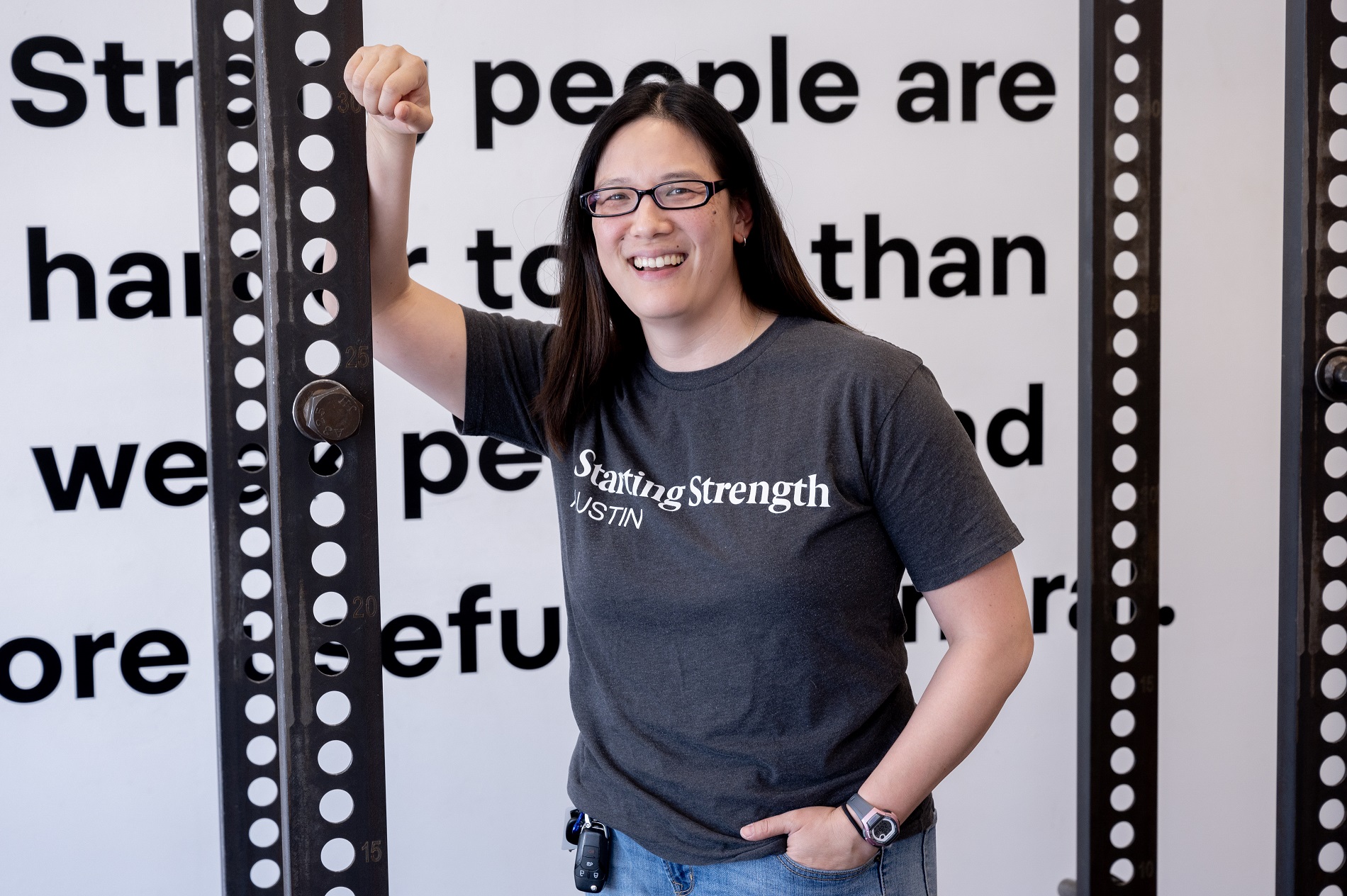 Andrea Mates is a coach at Starting Strength Austin. Teaching strength training with barbells is only the latest in a long line of subjects she's taught in the past 20 years. In 2013 when she nearly dropped her then 3-year-old daughter, she realized she wasn't strong enough for her mom duties. After reading Starting Strength: Basic Barbell Training, she taught herself the lifts and became stronger than she ever thought possible. When Starting Strength Austin opened in April 2019, she was recovering from a long illness and joined to be coached back to strength. In October 2020, she became an Apprentice Coach at the gym and completed the Starting Strength Coach credential in November 2021. Andrea has a doctorate in Applied Linguistics from UCLA and bachelor's degrees in Russian language and Public Policy from Duke.
Personal training at Starting Strength Austin
Intro sessions to learn the lifts
One-on-one coaching in a small group format
Semi-private coaching
Starting Strength Gyms Online Coaching
Customized programming
Remote coaching for each of your lifts
Get stronger or get a full refund
$225/month — No contracts. No fees. Cancel anytime.
Online Coaching Membership Includes:
TrueCoach Access - Communicate with your coach, access your programming, and upload videos for form checks
Dedicated Attention - Feedback on your lifts to ensure safe and effective technique
Individual Programming - Each trainee gets individualized programming to maximize progress
Nutrition Advice - General nutrition recommendations to help you achieve your goals
Instructional Videos - To help you perform the lifts in line with the Starting Strength model
World-Class Coaches - The Starting Strength Coach certification is the most advanced in the industry
Community - Online trainees are welcome to join Starting Strength Gym member events
Fair Policies - We don't do what other online coaching services do - no contracts, no hidden fees
Schedule a free phone consultation to discuss your training goals with a member of our Online Coaching team